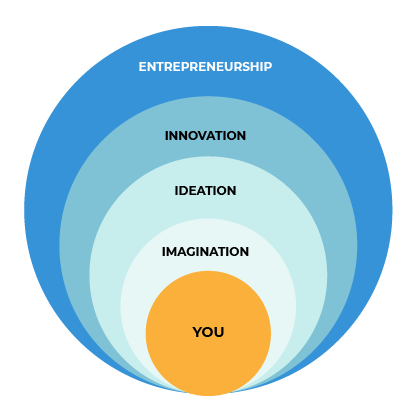 Imagination = Envisioning things that does not exist;
Ideation/Creativity = Applying Imagination to address a challenge;
Innovation = applying ideation/creativity to generate unique solutions;
Entrepreneurship = applying innovation to bring unique ideas to fruition, inspiring others' imagination

Entrepreneurship is Not Only About Starting Companies, Its About Starting Anything.
Source: Tina Seelig, STVP
Everything Begins With the Individual.
Thus, we help individuals through our project based approach to learn the first principles of entrepreneurship and become a solid entrepreneurial individual by doing and testing out many of their own projects.